Yoda Portrait
An A4 sized portrait of my Boston Terrier Yoda painted for the Creative Pet Project.
Illustrated & Designed by Eric Vasquez
www.ericvasquez.net | December 2012
Tools Used: Pencil and Paper, Wacom Tablet, and Adobe Photoshop
Yoda Portrait

is a digital painting that I created for the Creative Pet Project. The project consists of over 100+ artists from all over the world and features artist biographies along with images of each of the artists with their pets. We were each asked to create a piece that is inspired by animals, in most cases our own pets. I first began the project by doing a series of drawings of my Boston Terrier Yoda until I came to a sketch that I was happy with. From here I worked on refining the sketch and cleaning up the line art before scanning it into Photoshop. Once that was completed I cleaned up the illustration and began the painting process. This is only my first attempt at drawing and painting an animal so please be kind :)
The finished painting will be featured in the book that is scheduled to come out early in 2013. All of the proceeds and money raised will go towards animal charities.
Visit the
Creative Pet Project Website
for more information.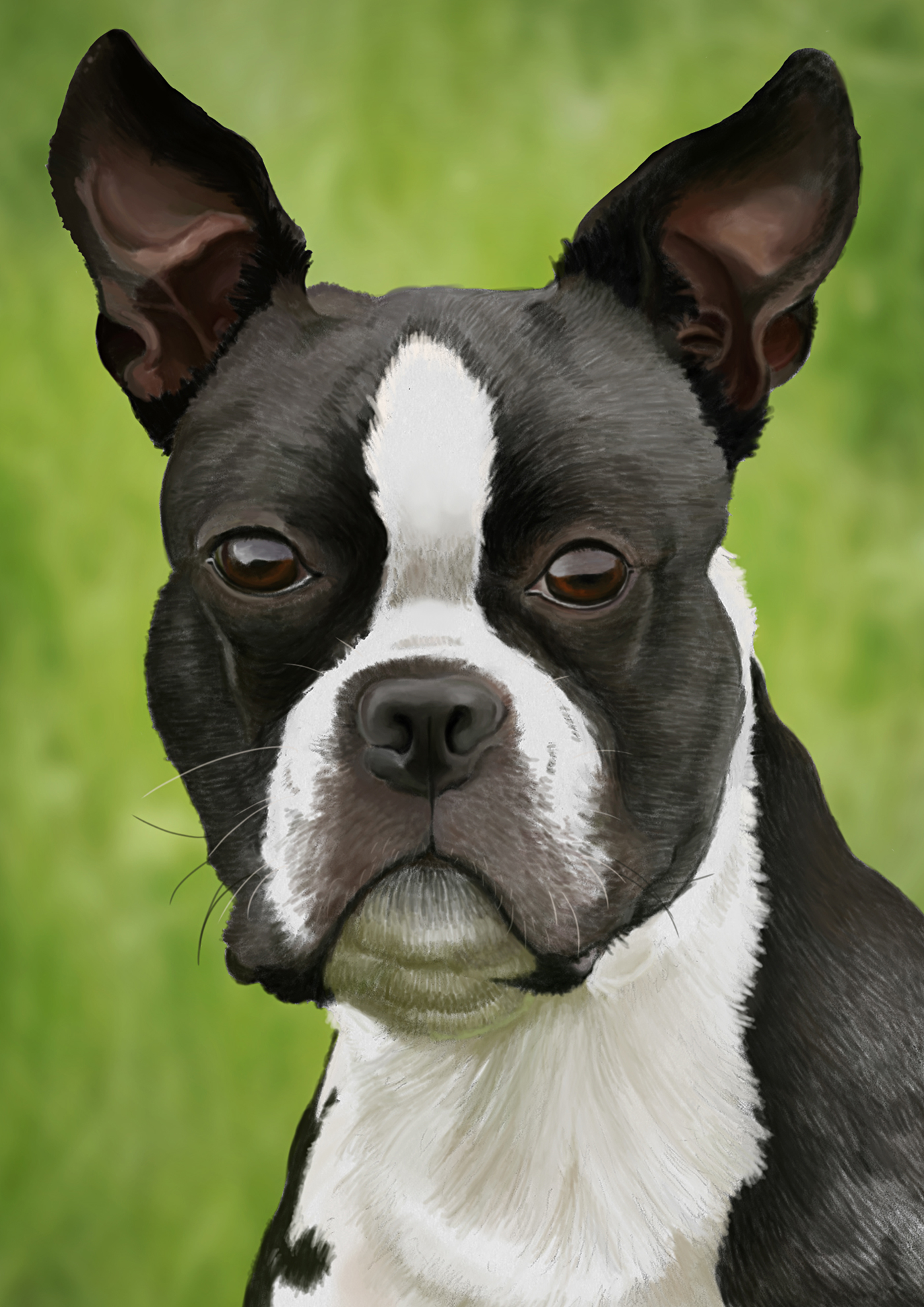 www.ericvasquez.net | www.creative-pet-project.com