Kinetic
A dynamic photo illustration with colorful light effects created with Photoshop.
Kinetic
Designed by Eric Vasquez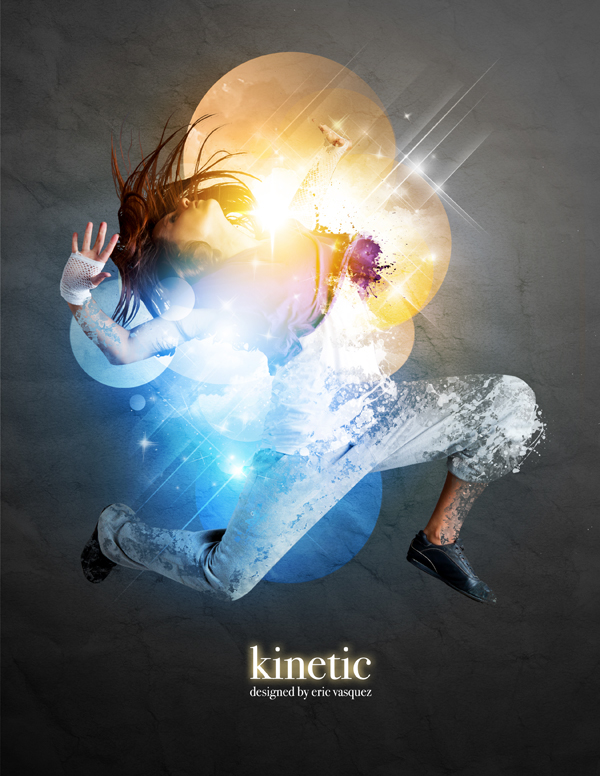 Kinetic

is a futuristic digital illustration that depicts energy and motion through a combination of Photoshop techniques. Some of these techniques include custom brushwork, blending modes, and various light and color effects to unify the overall image.